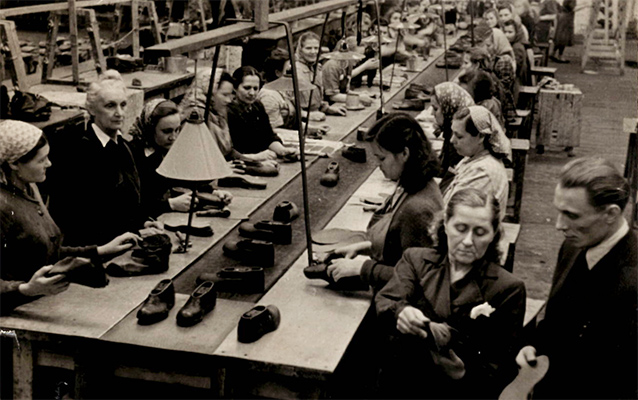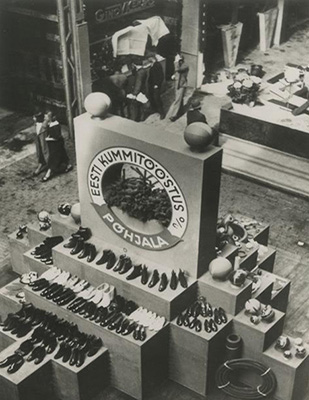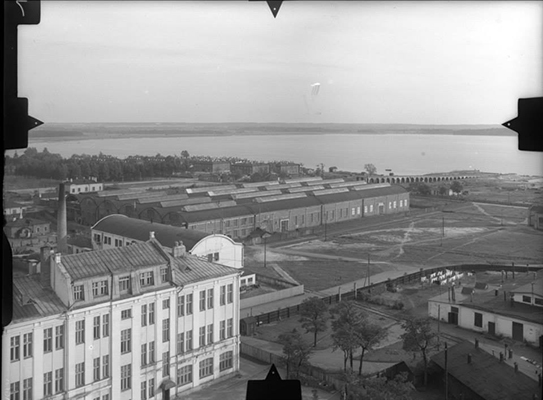 PAST COVERED IN ENGINE OIL
96 years ago, Harry Feldmann, a visionary with a background in Kopli and engineering, founded the cooperative Eesti Kummitööstus. Until 1998, pacifiers, shoes, toys and rubberized clothing were produced here in the premises of the former Russian-Baltic shipbuilding company. At the end of the 1970s, more than 700 people worked in the Põhjala Factory, which made it a real large-scale industry.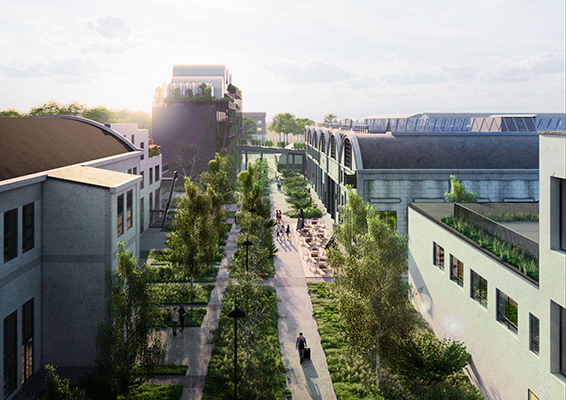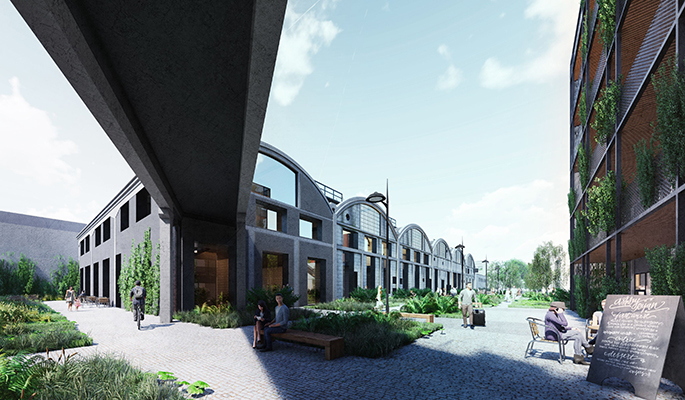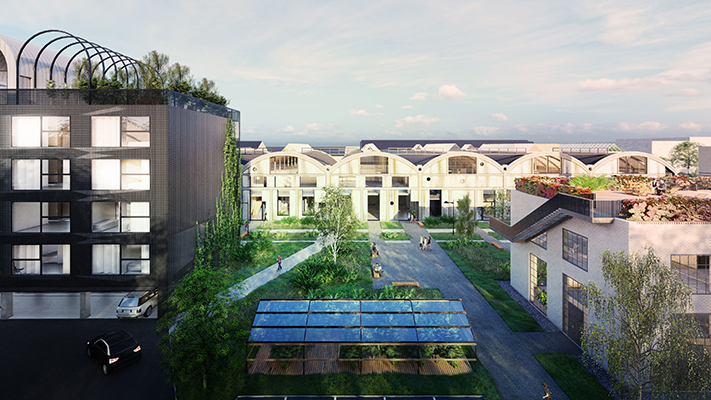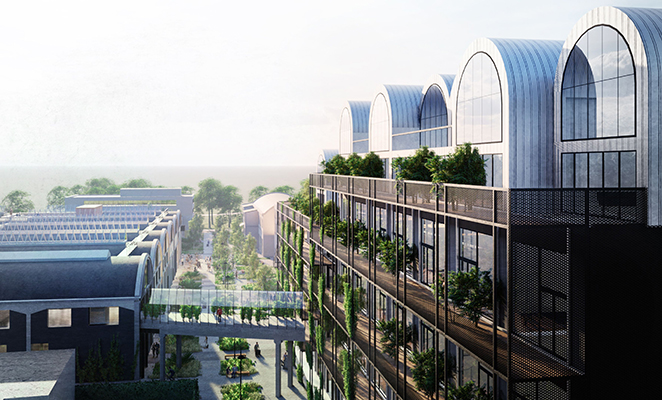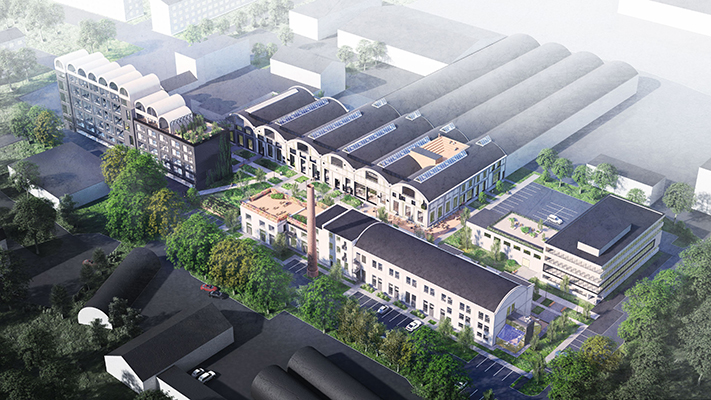 Those who walk here along the seaside promenade find themselves in modern Bullerby village, where everything they need is within reach. Children are enjoying themselves in the car-free courtyard, the baker reads your today's desire with just a glance.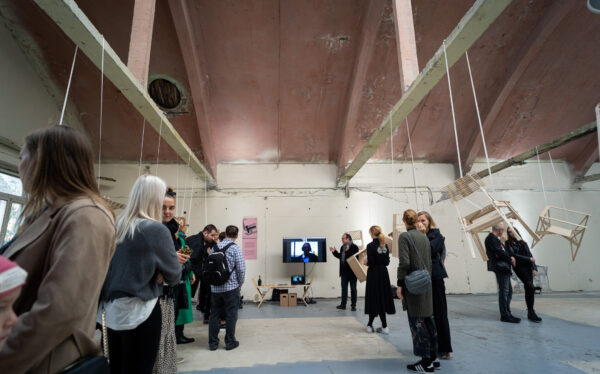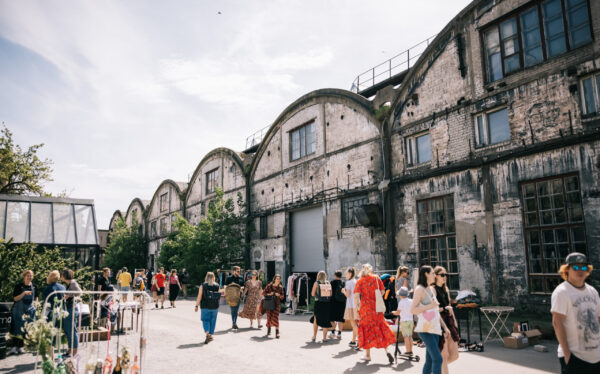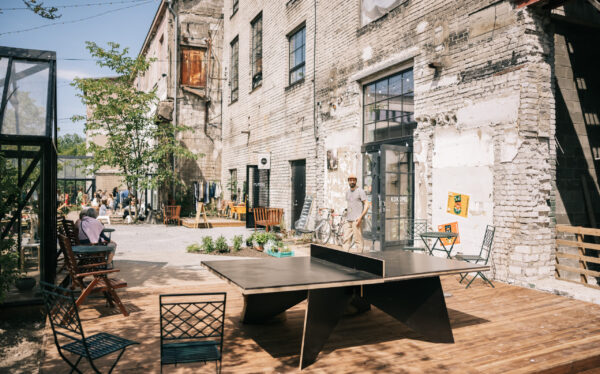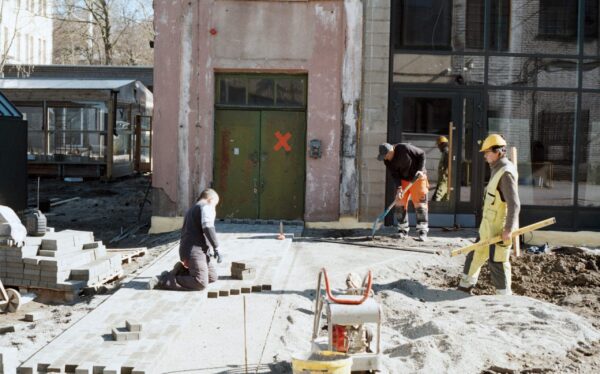 TODAY'S HUSTLE AND BUSTLE

The factory is a place where everyone can fit in. Construction goes hand in hand with concerts and shows, stand up shows with markets and festivals. Those rushing to Botik meet with the muddy urban gardeners, lovers are snuggling around the corner.