There is more than one of us! Choose the right person and get in touch!
Liis
liis@pohjalatehas.ee
+372 578 31 018
Steveli
events@pohjalatehas.ee
+372 5362 6139
Studio spaces & long-term rent of premises
Kaido
ruumid@pohjalatehas.ee
+372 502 22 08
Veiko
jalgratas@pohjalatehas.ee
+372 5054522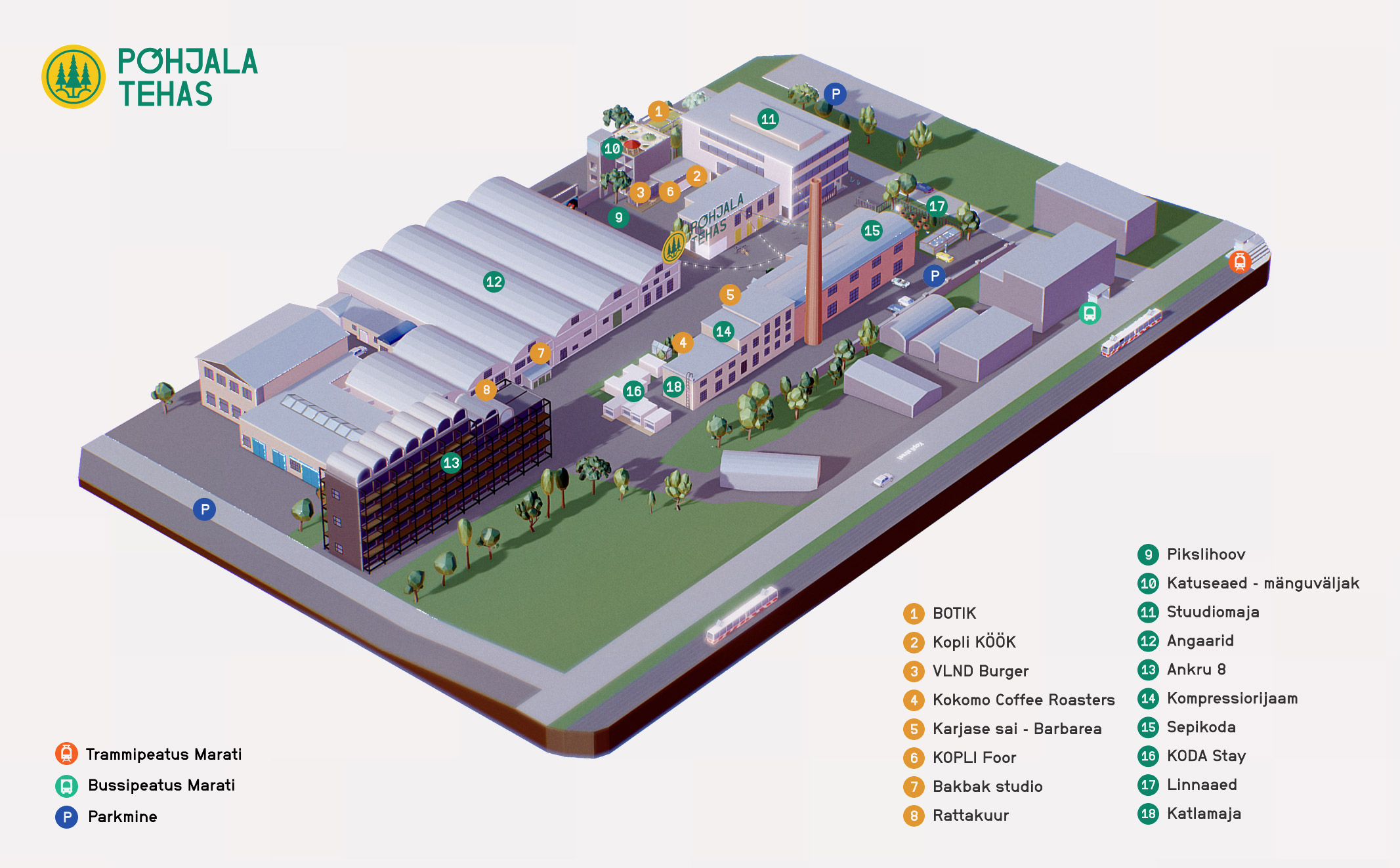 By car
Head towards Kopli. When coming from city center consider 15 minutes. Parking opposite the Stuudiomaja.
By public transport
Bus nr 32,72 and tram nr 1,2.
By bike
Awesome Stroomi light traffic road will lead you to the end of Kopli Street. Coming from the city center, pass through the Kopli cemetery park!